Meet the Governors
Sarah Adam
Staff Governor
Having previously taught in Stockport and Norfolk, I joined the teaching staff at Manor Field Junior School in September 2014. I fully believe in the ethos and values of our school and being a staff governor I feel I am able to purvey this to the governing body. Being a staff governor enables me to highlight the needs of the children within our school and work with others to provide the best opportunities for them.
Joanne Adams
Parent Governor
I joined Manor Field Juniors as a Parent Governor in October 2018, as I have a son that goes to the school. I had previously been an LSA at another school, and I wanted to stay involved in the education system. I left that role as an LSA when my 3rd child was born in 2016, but have now returned, now all my children are in education. I like to get involved with all aspects of the school from the planning and background work to the fun school trips.
My three children, husband and I, enjoy Kickboxing which we do as a family. When we have spare time in our busy schedule, we like to relax watching movies together.
Alice Anstee
Co-opted Governor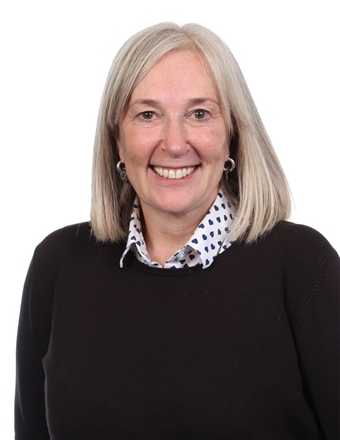 I am really looking forward to working with MFJS. I'm passionate about education and children's school lives. I am looking forward to being part of the MFJS governing board and getting to know the school community.
I'm a Head of Service in a company called Outcomes First Group. My job is to look after a number of independent SEN schools and residential care homes. I have been a teacher, head teacher and executive head teacher. I like to be part of teams that look at improvement in resources and especially seek the best provision for special educational needs children.
Kevin Cleveland
Co-opted Governor & Chair of the Full Governing Board
My name is Kevin Cleveland, I am currently the chair of the governing body, a post I have held for a number of years. I joined the governing body as a parent governor some twenty years ago, moving to a co-opted governor once my three grown children had passed through the school.
I have seen a number of changes, challenges, successes and disappointments within my time on the governing body, yet every time the school community pick themselves up and strive to take the school to a higher level. I have a firm belief that every child should be encouraged and supported to obtain their best ability.
I have the pleasure to work alongside people within our governing body who are fully committed to Manor Field Junior School.
Jini Cherian
Local Authority Governor & Vice Chair of the Full Governing Board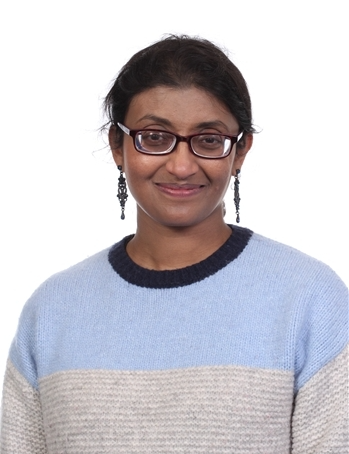 Hello, I am Jini Elizabeth Cherian. I joined the Manor Field Junior School as a parent governor in 2012 when my family moved to Basingstoke. I became a governor because I thought it would be good for my child to see how the school worked and would help me meet my new community. The more I understood about the school, and the passion I saw with which my fellow governors and every staff member worked to enable and ensure that each and every child not only to be successful learners, but successful individuals, as a whole- encouraged me to stay as a part of the team, even after my child graduated from secondary school. I became the Local Authority Governor in 2016 and the Vice Chair of the Full Governing Board in 2021.
I am very proud to be a part of a team that is inclusive, caring and respectful, and has the interest of every stakeholder in mind.
Lucy Dovey
Co-opted Governor & Chair of the Curriculum Committee
Hello, my name is Lucy Dovey and I joined the governing body at Manor Field Junior School in September 2017. I have taken on the role of SEND/inclusion governor and share the role of safeguarding governor. I was a teacher for 13 years at both the Manor Field Infant and Junior schools. This time has given me great insight into the strengths and challenges faced by the schools. So, when I left to start a family I applied to become a governor so that I could still be a part of the Manor Field family and contribute to the success of the school. I am currently an LSA and sometimes supply teacher at another school in Basingstoke. I have two young children and can see education from the perspective of a teacher and as a parent. I use my experience to support and add value to the governing body. I am passionate about education and care greatly for the children and their families, and want to do whatever I can to help them and the school succeed. My hope for the children of Manor Field is that they leave having had a positive learning journey, happy with their achievements and are well prepared for their next steps in life.
Chris Fraser-Wade
Co-opted Governor
I have been a member of the Governing Body at Manor Field Junior School since January 2021, having initially been involved delivering sports coaching and PE lessons at the school for a number of years.
Being a member of the Governing Body allows me to work in close partnership with the school to ensure the children's best interests are first and foremost, and that every child has the opportunity to learn, whilst having fun.
As a member of the Curriculum Committee I am able to draw on my professional experiences and I bring to the role a strong desire to make a positive contribution to the future of so many local children.
My background involves over 10 years' experience working within Primary Schools.
For the last three years I have been a Director at ActiveMe 360, a local Social Enterprise aiming to improve health and well-being through the power of physical activity, sport and education.
When I am not working I am likely to be found playing golf or snowboarding.
Andy Geary
Parent Governor & Chair of the Resources Committee
Hi, my name is Andy Geary, and I've been a governor at Manor Field Junior School since 2018, and also at the Infants since 2015.
I've had several jobs in my life including working for a major bank and several government departments, so have quite a bit of financial experience. This has been used to assist the school in my role as Chair of the Resources committee. In short, our collective job here is to check the budget spending – to ensure the school spends what it gets in to best further the education of all the children – and doesn't over or under spend.
One of my other roles is to act as the Health & Safety Governor. This draws on my experiences in property development and working in a local DIY shop. I regularly visit the school and chat to Caretaker, Headteacher and other interested parties to make sure that the whole site is a safe place to look after our children – I'm a parent too. If you have any concerns or comments about the school site, please drop a note into reception, and they will be addressed.
Nobody can possibly know everything, but as a team, the governing body draws together our individual skills and experiences to support the whole teaching staff, school and community to help to bring our children up to be the best they can be.
Srishti Jain
Co-opted Governor
Hello, my name is Srishti Jain and I've very recently joined the Manor Field Junior School as a co-opted Governor in June 2021. I am passionate about helping young people achieve their potential through education and supporting the school and our community in any way I can.
I'm delighted to be part of the fantastic governing body at the Manor Field Junior School. I look forward to working with the team, to ensure that quality education and opportunities are provided to all the children to succeed whilst growing into responsible and caring individuals.
I hope that my skills, knowledge and over 9 years of experience in the pharmaceutical management roles will help me make a positive contribution to the amazing school in the future.
Nicola Lee-Ratcliff
Parent Governor
Hello, I'm Nicola and I have been a Parent Governor since March 2021. I currently have two children at the school and am a former pupil myself.
I have worked in Local Government for more than 15 years and currently lead a team within Housing and Social Inclusion.
I was keen to take up this position as I have a passion for quality and inclusive education that's accessible to all. In my day job I strive to make a difference and felt this role provided a welcome opportunity to extend this beyond my working day.
I am proud to be part of the Governing Board at Manor Field Juniors and feel that I have a valuable contribution to make in overseeing the continued delivery of an environment where staff are committed to delivering quality outcomes and supporting children to achieve their best and where the children themselves feel valued, safe and able to succeed.
In my spare time I enjoy reading, music and spending time with friends and family.
Paul Shakespeare
Headteacher
I am Paul Shakespeare and on the 1st January 2021 I became the new Headteacher of MFJS! My role is to over-see the strategic direction of the school and support all the staff to deliver high quality outcomes, for all children, both academically and socially, within a caring and nurturing environment.
MFJS has a special ethos rooted in the United Nation Convention on the Rights of the Child; the children here celebrate diversity and are taught to treat everyone equally.
I believe that all the children will thrive as we work together to achieve the best possible outcomes whatever their needs, irrespective of the starting points of the children. The children are delightful and the staff are totally committed to ensuring all children enjoy attending school and achieve the best possible outcomes.
Shirley Townsend
Co-opted Governor
I have been a parent governor and then co-opted governor at a secondary school and until recently chaired the Teaching and Learning Committee, I have been a school governor for over 5 years. I am a finance manager and have a HR background. I decided to become a governor at Manor Field Junior School as I felt with the knowledge and experience gained at a secondary school, I could help ensure the students are prepared for the move to secondary education. I am passionate about helping to provide the best education and lifelong skills for a child to ensure they reach their full potential. I am looking forward to working with the children, staff and families within the school community to make Manor Field Junior School an outstanding safe and fun place to learn.